Image is Everything: Why this C-store Retailer Chooses Gilbarco Fuel Dispensers
"Because the pump is the first thing they see, it's vital to have that image be nice and clean, easy to use," says H&S Energy's Operations Coordinator, Amir Hassan.
H&S Energy operates a network of convenience stores in Northern and Southern California. Both company brands, ExtraMile and Power Market, are equipped with EMV-ready Gilbarco Encore 700S fuel dispensers.
Amir is the son of the company's CEO, Sal Hassan, but on the job, he answers to his uncle, Victor, who is head of all operations for H&S Energy.  
"Gilbarco is a solid system," says Victor. "The pumps have great technology. They're robust. They're tough, tough pumps. Easy to work with, and they're 100% compatible with the Gilbarco Passport POS system."
H&S Energy also uses Veeder-Root's TLS-350 automatic tank gauge system.
"Veeder-Root is also a great tool to work with," he says. "There are a couple brands out there, but Veeder-Root is the best monitoring console we've ever had."
H&S Energy also uses their fuel dispensers to bring more people inside the store to make more high-margin purchases. Using the 10.4" color screens and Passport POS, they can deliver customized messages straight to customers on the fuel island.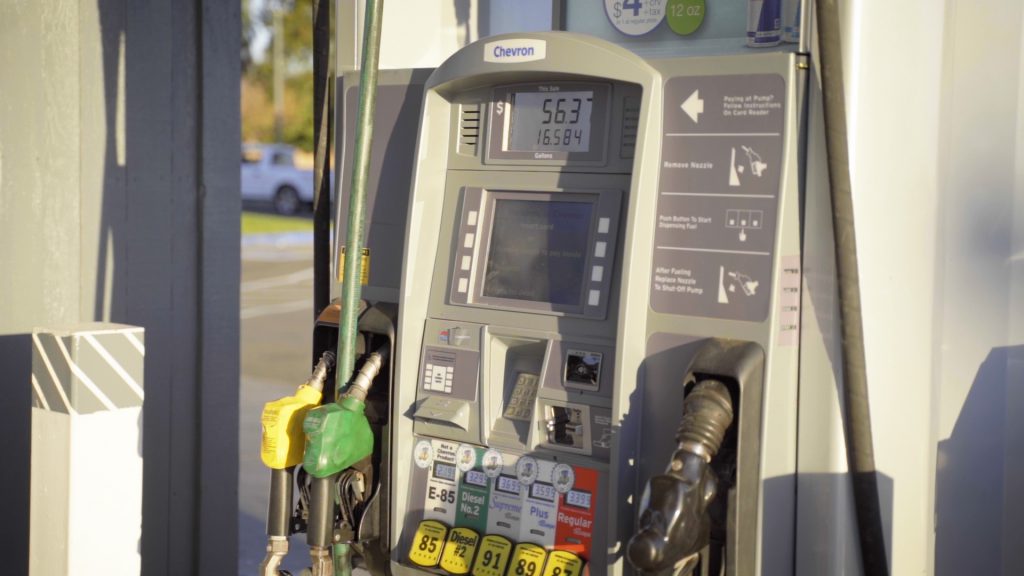 "Because people stand out at their car, waiting to get fuel, they'll see an ad for two dollars off a two liter Coke inside, they'll come inside," Amir says. "Whether it's through GSTV or just a static image, all of that couldn't be done without Gilbarco dispensers."
When H&S Energy chooses equipment partners, they look at all aspects of the company – past, present, and future. Read more about that here.
"I think Gilbarco is much more active in advancing technology at the station level," Sal says. "That's why we chose Gilbarco."