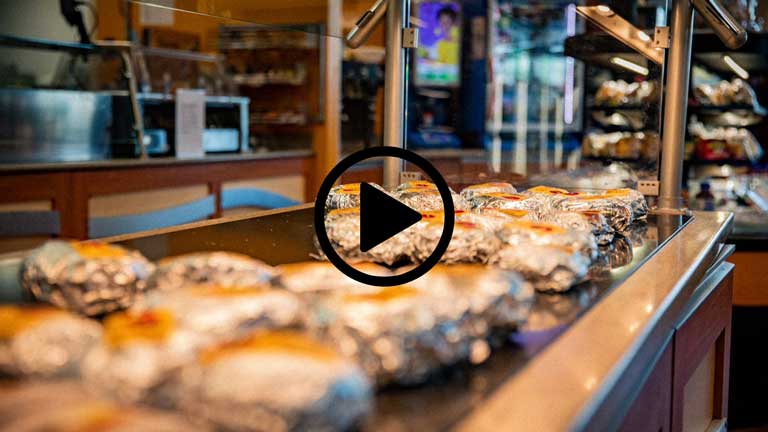 More than a Store: Creating a Customer Experience with Technology
The best convenience stores don't just serve snacks and gas, they serve an experience and Maplefields is no different.
"I have people who come in three times a day," says Store Manager Kelly St. Francis. "They'll come in for breakfast and coffee in the morning, then come back for lunch and dinner."
The brand located across Vermont and New York is known for clean stores, clean restrooms, and a variety of products.
"We have everything, and sometimes you'll find that oddball item," says associate Nicole Cayea. "If you want to get Christmas gifts now, you could grab maple syrup or a Vermont Adirondack magnet."
Yes, as you might have guessed, Maplefields sells maple syrup. They take it straight from the taps on their maple farms to their c-store shelves, and eventually to pancakes and waffles all over Vermont.
Besides organic sugarmaking, Maplefields also offers high-quality, made-to-order food and clean restrooms. The brand is now known for the best breakfast and the nicest restrooms in town. It's a winning combination that customers recognize and remember.
"Every Monday, Flowers by Debbie delivers fresh flowers for the bathrooms. We get a lot of compliments on that," says Assistant Store Manager, Frankie Maskell.
The local fresh flowers is just one example of Maplefields supporting its community. With every decision Maplefields makes, the impact of the community is top of mind. Each location is designed to fit in architecturally with other buildings nearby.
"We are there for our communities every day of the year," says General Manager, Otto Hansen. "Our frontline staff members and customers are what make it all worthwhile."
Obviously, it's difficult for a convenience store to support its community to the fullest without reliable fueling equipment and payment solutions.
"It's very important for us to have working equipment. Having a partner that understands what that means is huge," Skip says. "When I started, I didn't really know who Gilbarco was, but I quickly realized that we had other companies involved and we said, 'this has to go.' We saw that Gilbarco had a vision. That you still wanted to be in the petroleum industry. You wanted to be leaders in that industry."
Fill out the form below to learn more about Gilbarco's total suite of c-store solutions.