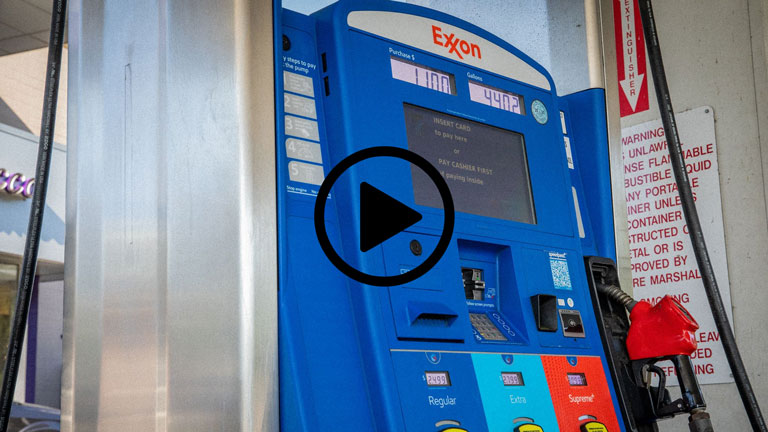 Out with the Old: How this Small C-Store Retailer Future-Proofs Her Forecourt
There's a reason Square One Markets has been a Gilbarco customer for its 30+ years of operation.
"My dad had a philosophy around buying things that worked, and worked well. So, it's just become a natural selection to continue with a brand we trust," said Lisa Dell'Alba, President and CEO of Square One Markets.
Her father, Gary Dell'Alba, started out as a mechanic, but when he decided to install a fuel island at his shop, he chose Gilbarco.
Today, Lisa, who now runs the company, has six Encore 900 fuel dispensers on the island of her flagship store in Easton, Pennsylvania. With large 15.6" touchscreens, "customers can interact with the dispenser and win prizes to get them to come into the store or drive-thru," Lisa said.
Besides the touchscreen features, the Encore 900 means her entire operation is EMV-protected and compliant well ahead of the April 2021 deadline. Her forecourt also features secure, contactless payment options like tap-to-pay or Apple Pay.
For most retailers, getting all their stores EMV-ready is still a work in progress. Lisa's business is no different. While most of her stores have Encore 900's or Encore 700's, she still has one dirty little secret.
"When my dad bought equipment, he expected it to perform well," Lisa said, as she explained why one of her locations still has highly outdated Eclipse fuel dispensers. "Raising two daughters, safety was really important to him."
In fact, Lisa says he was a fan of the slim form that increased visibility, and therefore increased safety for the customer. Since then, the Eclipse dispensers have become a sentimental reminder of her father.
"I've fallen in love with those dispensers," Lisa admits. "It's important to squeeze every breath of life out of something that's been made so well. And I've probably taken that too far."
Lisa is begrudgingly replacing the old Eclipse dispensers, but she knows she can look into the future with confidence that the next era of that fuel island is in good hands with Gilbarco.
Click here to learn more about Gilbarco's forecourt solutions.