Working Smarter with Express Lane Self-Checkout
Breeze Thru knows how to impress a customer, but those wow-factors are all based on data and practicality.
Passport Express Lane self-checkout system is one of those practical wow-factors.
The Safe Bet
For Breeze Thru, one of the most practical uses for Express Lane is speeding up service at stores with busy lottery business. As a restricted item that takes longer to process, lottery can jam up a line during rush hours.
"Lottery actually takes more than a second sometimes, because the person is shopping while they're standing there," Store Manager, Lisa Ferraro said.
With self-checkout, customers now have an option to side-step the line and get out the door. With a little signage and reminders from staff, customers have quickly picked up on Breeze Thru's time-saving trick.
Instead of stressing over long lines, Express Lane gives Smith the confidence to lean into his lottery business.
He says, "If it's a lottery store, don't fight it. Let's expand the lottery section. We're about to build a lottery section that will take up half a store."
Short Lines, Not Short-Staffed
Self-checkout is not about saving money on labor. At Breeze Thru, it's a tool to give the best customer service possible.
"We're not cutting anyone because of self-checkout. It's literally to assist my employees in getting their job done," Ferraro said.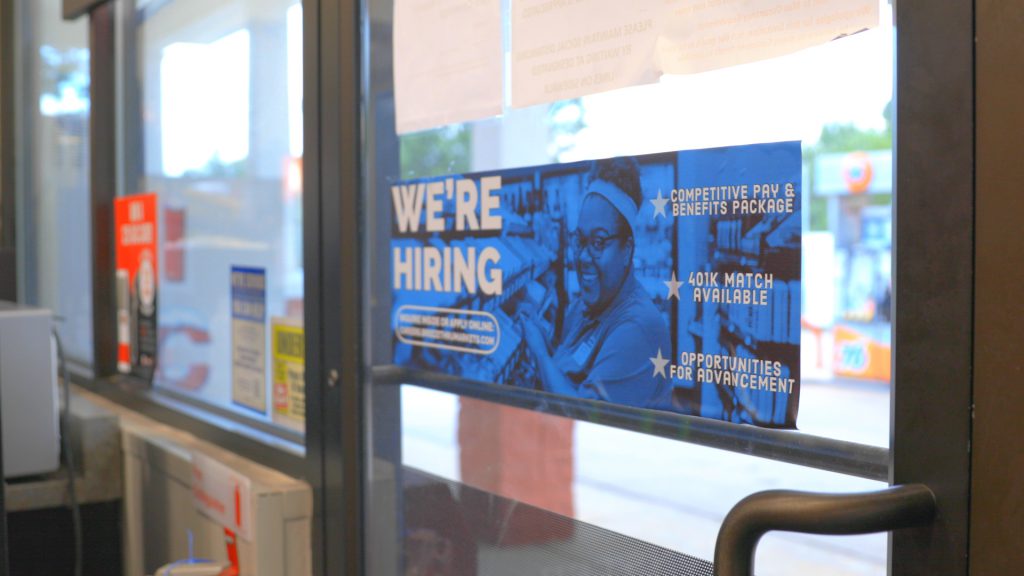 Cashiers take advantage of the self-checkout monitor that can be accessed from the Passport on the front counter, allowing them to give two customers attentive service at the same time.
"I can go back and forth between the register and the self-checkout. It allows me to focus on the customer in front of me," said Store Manager, Lakisha Kirby.
Kirby can monitor the items scanned, and even approve restricted items like alcohol without leaving her post at the POS terminal.
"You have customers that are worried about your job. But once they find out it's not going to affect the person they see every day, they don't have a problem using it," Kirby says.
Double-Duty
The most unique aspect of Breeze Thru's self-checkout setup is the hybrid food ordering features.
The brand has combined Express Lane and Express Ordering to create a one-stop payment terminal for food and store items. Customers simply scan their items like drinks or chips, tap the menu button, order their food, and pay – all at one kiosk.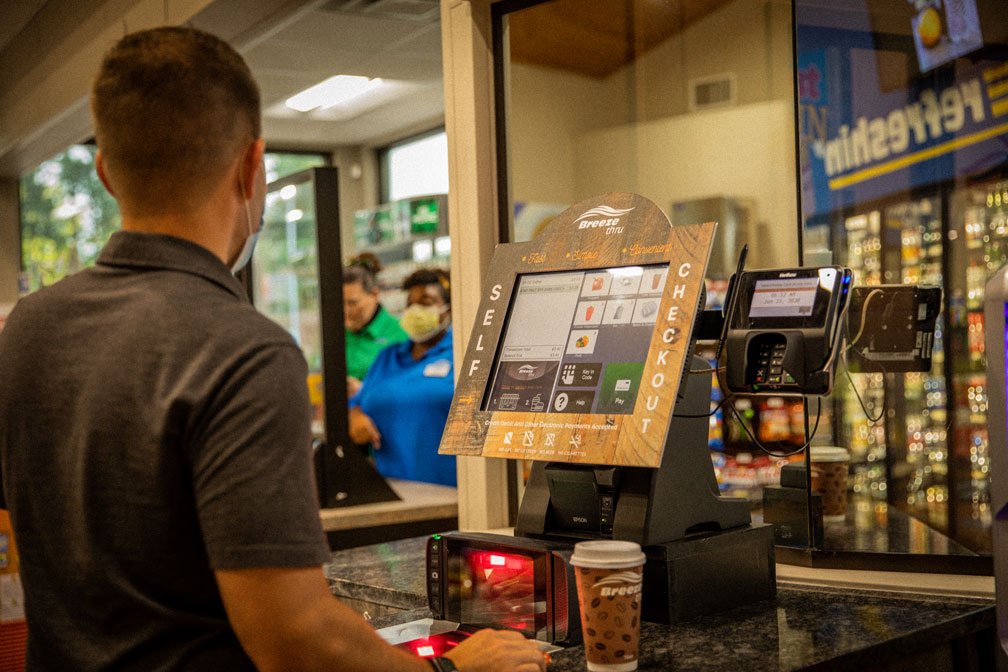 "It's always fun when you see their faces light up and they say, 'wow that's really a cool feature in a convenience store. I did not expect that.'" Smith says.
"That's something that really sticks with them. [At other stores], they'll say, 'why can't I scan my 20 oz. Coke with my food order?' Well, you can at Breeze Thru."
Bottom Line
With nearly nine out of 10 consumers now preferring enhanced self-checkout options, Express Lane should be a consideration for every C-store.
Breeze Thru, and other retailers, prove there are many reasons why Express Lane makes sense for them.
To explore why self-checkout makes sense for your business, fill out the form below.