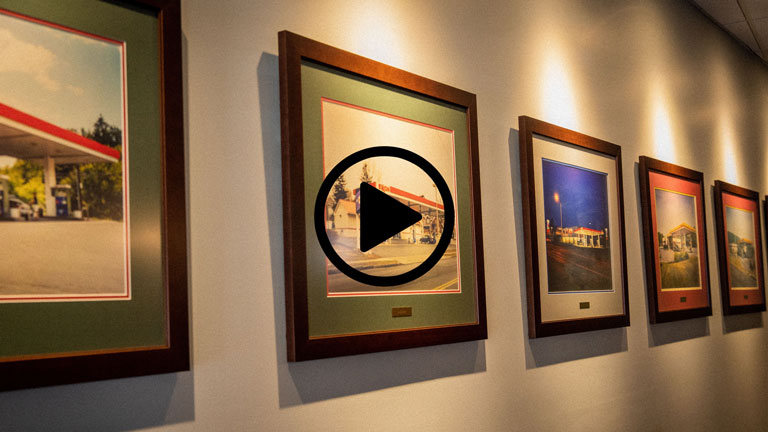 The Family Business: How It All Started
"My first role in the company as a kid was the unofficial candy taster," said Lisa Dell'Alba, President and CEO of Square One Markets, a small, family-owned convenience store brand in Eastern Pennsylvania.
Her late father, Gary Dell'Alba, got started in the business as a self-taught mechanic with a three-bay service station in Allentown, 60 miles north of Philadelphia. Eventually, he installed fuel dispensers and never looked back.
"My father was always a Gilbarco customer, always," Lisa said, as she recalled the early days when she, and the family business, were just growing up side-by-side. In fact, one of the seven sites still has Gilbarco Eclipse pumps that Lisa is replacing, albeit begrudgingly, with EMV-ready Encore 700 S dispensers.
More on that story here.
"As a kid, I remember being terrified of crossing the fuel islands because there was so much traffic and so much going on," Lisa recalled.
The elder Dell'Alba was a tough businessman who knew what it takes to keep a company profitable. After all, the flagship store has been through three 100-year floods, caused by converging rivers just across the street.
He named his stores "Square One Markets" because he understood the importance of being good at the basics: clean stores, fast service, and products people need.
"My father was big on good, solid equipment. It wasn't always necessarily about price. He was that way with everything," Lisa said. "But when he made an investment in something, he expected it to last and perform well."
Today, their business runs on Gilbarco Veeder-Root solutions, from top to bottom, inside and out.
Lisa's entry into the family business was not a straight shot. Her life-long love for dance led her to a bachelor's degree in Dance and Psychology, with the ultimate goal of becoming a Dance Therapist.
"I found myself running a mental health program, and the philosophy behind it was around how vocation is important," Lisa explained. "It's a defining factor in who we are as people."
Part of the job included filling a patient's spot if that person missed work because of a mental health crisis. Through that odd-job experience, Lisa learned what it takes to train good employees and keep them – one of the industry's greatest challenges. It didn't take her father long to realize that he needed her expertise and hired Lisa to help with human resources and other store operations.
"My first day started by getting breakfast with my dad. He drove me around to all the sites and introduced me to everyone. The rest is history," Lisa remembered.
The new family/business dynamic worked smoothly, aside from the one time Gary fired Lisa, only to rehire her the following day (details in the video above).
After her father passed in 2009, Lisa took on the top role. She teamed up with her sister, who keeps up with the finances, to continue growing their father's legacy.
"[My sister is] phenomenal, she does all the number-crunching and forecasting, while I get to play with potato chips, tasty cakes, and gas pumps," Lisa said. "I think we bring a different dynamic that really blends together well."
As a team of two sisters, Square One Markets broke down lingering barriers of a male-dominated industry. Lisa now serves on the Executive Board of NACS and plays a critical role in lobbying Congress for convenience store operators nationwide.
"My dad was tough. He taught me how to punch when I was six years old. He taught me that it's important to fail and learn how to navigate around that," Lisa said. "[He] spent a lot of time, when we were children, working and building his business. And for us, it's great to continue that legacy."
Want to learn how Lisa runs her business – from the forecourt to the front counter – with Gilbarco? Talk with one of our product experts today.